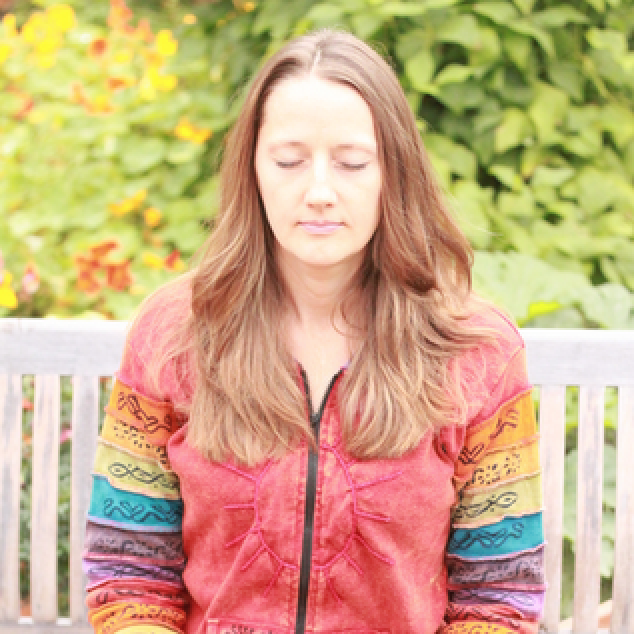 "The Power of Meditation: This practice of focused attention can reduce pain and stress while enhancing health and healing"
This article was originally published on ADVANCE for OT Practitioners October 1, 2015 by Emmy Vadnais, OTR/L
Meditation is the practice of focused attention that can help calm the mind and body, returning it to a homeostatic balance. It can regulate emotions, lower pain and stress, ease depression and insomnia, create clearer awareness and insight, improve spirituality, compassion, and quality of life, and has many health benefits.
Modern science has caught up to what Eastern philosophies and many spiritual traditions have known and practiced for thousands of years.1 A nationwide survey found that there is widespread use of meditation and other mind-body practices. Meditation is growing in popularity and nearly 20% of Americans practice it — 18 million adults and 927,000 children.2
Meditation can enhance functioning of activities of daily living and is its own form of an ADL. Just like brushing our teeth or any other personal care activity, meditation can be performed daily to enhance health, wellness, recovery, and prevention. Health care practitioners would greatly benefit from practicing meditation regularly to experience the benefits and for their own self care, and to gain experiential knowledge so they can share meditation with their clients.
Epidemic of Pain and Stress
Pain affects more Americans than diabetes, heart disease, and cancer combined. It is the most common reason Americans access the health care system, is a leading cause of disability, and is a major contributor to health care costs. Of the 9.4 million Americans who take opioids for long-term pain, 2.1 million are estimated by the National Institutes of Health to be hooked and are in danger of turning to the black market. Four out of five heroin addicts say they came to the drug from prescription painkillers.
The more stress a person experiences, the more pain they may have. A 2010 Stress in America survey found that nearly 75% of Americans said that their stress levels are so high that they feel unhealthy. A summary by the American Psychological Association stated that the survey showed that Americans appear to be caught in a vicious cycle in which they manage stress in unhealthy ways, and lack of willpower and time constraints impede their ability to make lifestyle or behavioral changes. Parents underestimate how much stress their children experience and the impact their own stress has on their children. Children as young as 8 are reporting that they experience physical and emotional health consequences often associated with stress.3
Meditation Benefits

While there are several types of meditation, the common feature seems to be that it can induce the "relaxation response," coined by Herb Benson, MD, director emeritus of the Benson-Henry Institute (BHI) at Massachusetts General Hospital, and professor of medicine at Harvard Medical School.
Based on research of long-time meditators and those able to positively alter their physiology and mental states, he created the Benson-Henry Protocol on how to induce the relaxation response and improve genetic expression to prevent and heal from disease. Benson states that over 60% of doctors' visits are in the mind-body stress-related realm that are poorly treated by drugs and surgeries.4
Physically, meditation can lower pain, brainwave activity, heart rate, blood pressure, breath rate, metabolism, and musculoskeletal tension, elicit changes in gene activity that are the opposite of those associated with stress, improve the immune system, and expedite healing and recovery.
Mentally, it can improve positive mental states and improve cognition, lower brainwave states to alpha and delta brainwaves, alleviate stress, anxiety, and depression, increase attention and decision-making, decrease worry, aid judgment, planning, and analyzing, detach from thoughts to become the "observer" or "witness," improve creativity, and assist personal development.
Emotionally, it can improve mood, emotions, and outlook on life, decrease negative emotional states, decrease grief, loss, or sadness, improve love for self and self acceptance, improve relationships and compassion for self and others, and increase tolerance and forgiveness. Spiritually, it can create a sense of calm and peace, decrease sense of isolation, improve intuition and inner wisdom, and increase connection to a greater or higher power.
Neuroscience Research
Meditation can change structures of the brain just after eight weeks of meditating regularly. People who had never meditated before went through an eight-week mindfulness-based stress reduction program.
Researchers found thickening in four regions: 1) the posterior cingulate, which is involved in mind wandering and self relevance; 2) the left hippocampus, which assists in learning, cognition, memory and emotional regulation; 3) the temporo parietal junction, which is associated with perspective taking, empathy and compassion; 4) The pons, an area of the brainstem where a lot of regulatory neurotransmitters are produced. An area that got smaller was the amygdala, the fight-or-flight part of the brain, which is important for anxiety, fear and stress in general.