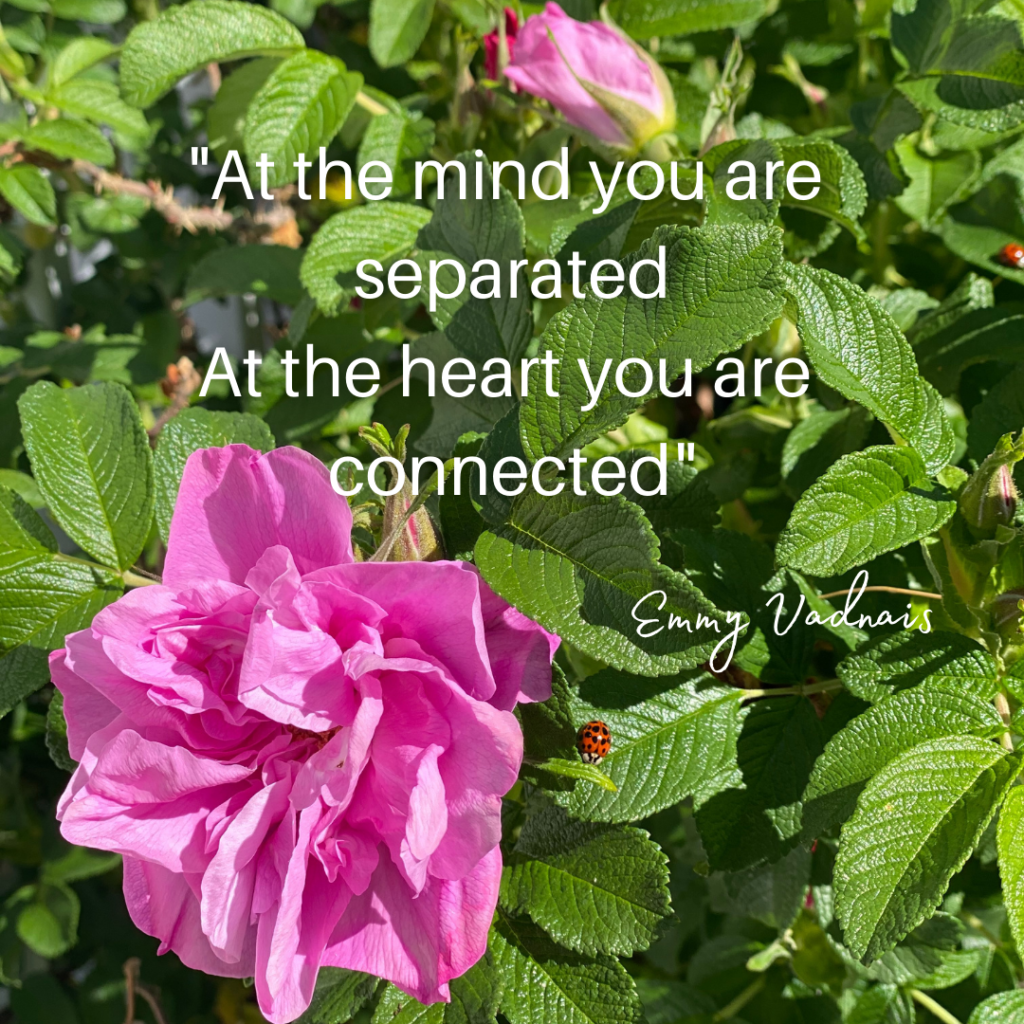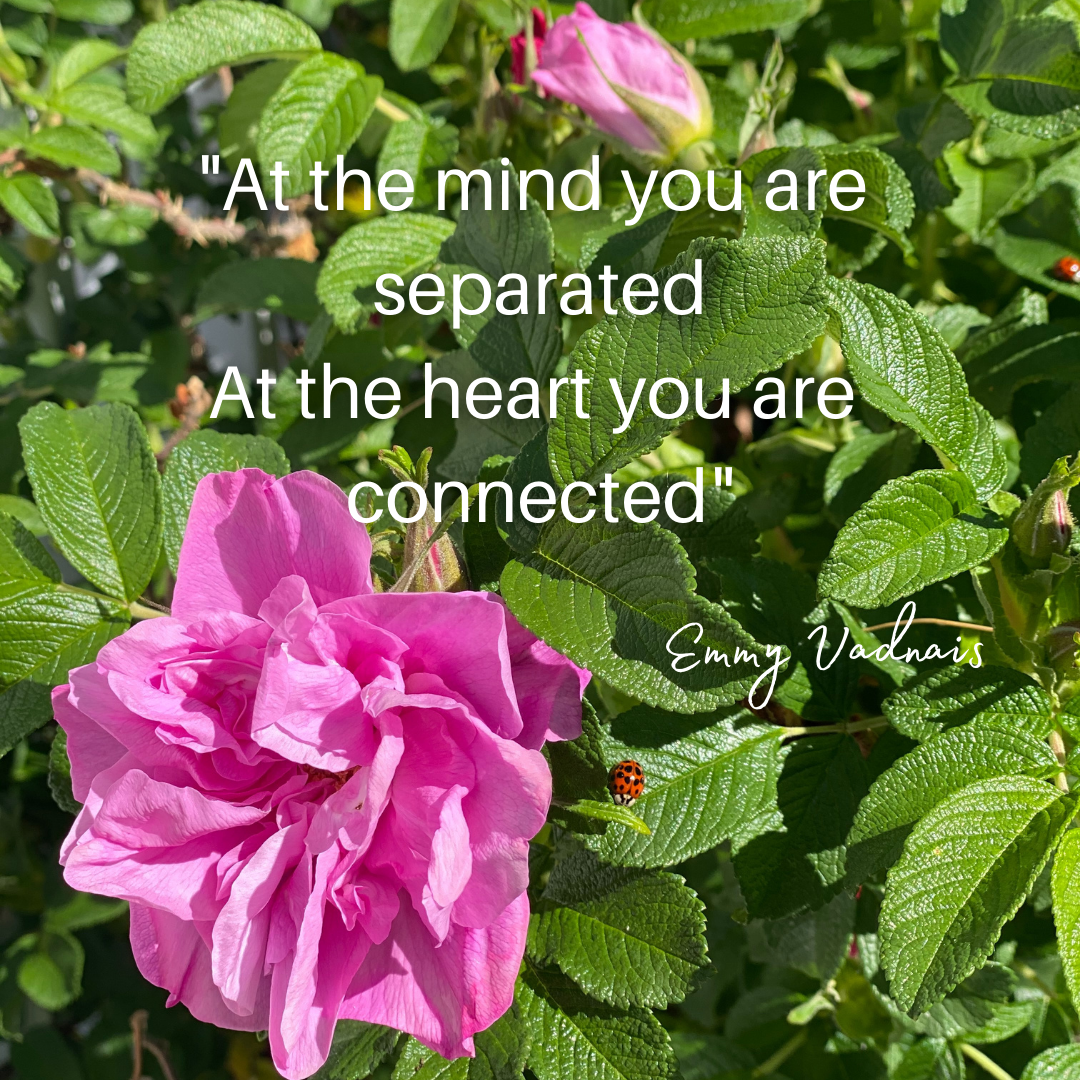 "At the mind you are separated. At the heart you are connected." – Emmy Vadnais
We need the mind to think, process, plan, and organize and more. We need the heart to bring it all together and to be connected to ourselves and others in love.
This is a rose blooming in my garden today. As I got closer I saw a ladybug. Now I see two! Do you see both? They are so sweet and good luck!