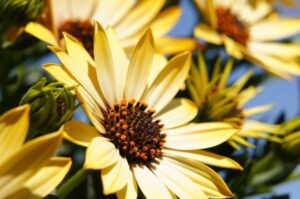 How is your beginning of summer?

Maybe it is full of energy, fun, with a mix of completing to-do lists while trying to have more rest and relaxation.
Today is the day with the most light and energy – I like to think of it as the Soul-stice. It is an auspicious day where we can pause half way through the year, reflect on the past, and consider setting creative intentions for your life going forward.
The summer is when our hearts can be the most open, as the summer light is connected to our soul or heart's light.
Questions to reflect upon:
What brings you joy?
What makes you feel love?
What makes you sad?
What warms your heart?
What fries you with too much energy?
How can you release sadness?
How can you increase joy?
How can you be in a loving presence/consciousness more?
Please contact me if I can assist you to align with the divine or transform pain and anxiety to peace and joy. I am available for individual appointments, in addition to supporting the OT profession and other health care practitioners expand their skills and gifts with complementary and integrative health.