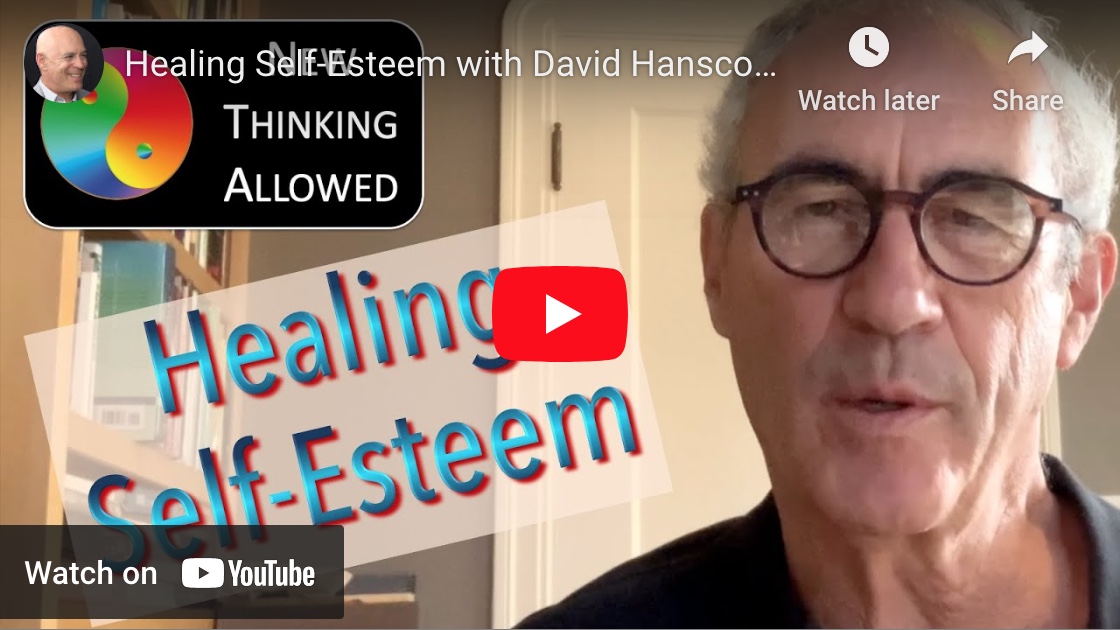 Activated Threat Response
,
Anger
,
Anxiety
,
Compassion
,
Ego
,
Emotions
,
Health
,
Mental Health
,
Mind-Body Connection
,
Mindfulness
,
New Thinking Allowed
,
Pain
,
Self-Esteem
,
Self-Love
,
Thoughts
Healing Self-Esteem
What is self-esteem, really? David Hansom, MD, proposes that it could be more harmful than helpful. Would you agree?
David Hanscom, MD, is author of, Back in Control: A Surgeon's Roadmap Out of Chronic Pain and Do You Really Need Spine Surgery?: Take Control with a Spine Surgeon's Advice. Dr. Hanscom is an orthopedic complex spinal deformity surgeon who quit his surgical practice in 2019 to focus on teaching people how to break loose from the grip of chronic mental and physical pain – with and without surgery. His insights arose out of escaping from his own 15-year ordeal of suffering with severe chronic pain. As he began to share his approaches with his patients, a predictable sequence of learning evolved. It is reflected in the self-directed action plan that he created, The DOC (Direct your Own Care) Journey. His website is backincontrol.com.
Dr. Hanscom contends that the concept of self-esteem is the mother of all cognitive distortions. Self-esteem is an attempt to create stories about the self that are based on judgment and ego. These stories are often cognitive distortions that suppress normal survival reactions, such as anxiety and anger. Obsessive thought patterns or unpleasant repetitive thoughts are driven by an effort to avoid survival reactions. Neuroscience research shows that attachment to these thoughts can cause physical and emotional pain. The way toward love is by becoming aware of cognitive distortions, separating from thoughts with mindfulness, non-attachment to the ego, compassion, and nurturing joy.