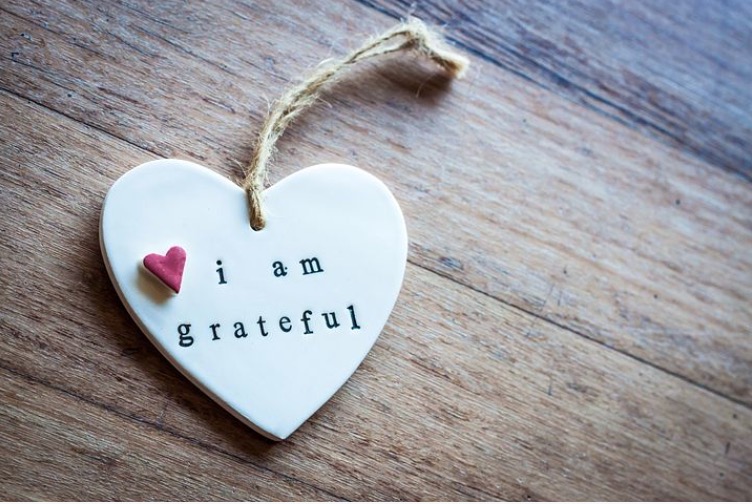 How an Attitude of Gratitude Can Improve Your Life
By Emmy Vadnais, OTR/L
What are Your Grateful For?
Taking a few moments each day or weekly to have an attitude of gratitude may improve your life. Research supports findings that there is an association with gratitude and an overall sense of well being.
"Gratitude is the appreciation of what is valuable and meaningful to oneself and represents a general state of thankfulness and/or appreciation."
~ Sansone & Sansone, 2010
Focus on What's Right
It may seem more easy to focus on what you feel may be going "wrong" in your life or what you want to improve, instead of focusing on what is going well. It can be helpful to recognize what you want to improve and make a goal and plan on how to achieve it. Humans are wired to worry for survival, but we can free ourselves from states of fear, worry, pain, or depression.
At any given moment, there is likely much that you can be grateful for in your life. A few examples may include your ability to see beauty in nature or someone's eyes, hear transcending music, or taste delicious food. Maybe you recently had a good laugh with a friend or received a smile from someone passing you by. Perhaps, you have a few moments to look up in the sky and be grateful for the wonderment of the universe. You may even relish in the moment of being alive.
There are several simple steps that may increase a sense gratitude and well being:
Journal about things for which to be grateful
Think about someone for whom you are grateful
Write/send a letter to someone for whom you are grateful
Meditate on gratitude (present moment awareness)
Undertake the "Count Your Blessings" exercise (at the end of the week, write down three things for which you were grateful)
Practice saying "thank you" in a sincere and meaningful way
Write thank you notes
If spiritual or religious, pray about your gratitude
Self Love & Acceptance
Learning to appreciate yourself (say thank you to you) and practicing self love and self acceptance may help you to feel better about yourself and your experiences in life. Being more compassionate with yourself and forgiving yourself will help you to be more grateful, kind, and gentle with yourself and others, and live a more joyful, peaceful, and meaningful life.
Complementary and Integrative Health
There are several Complementary and Integrative health techniques that have research to support that they may help to transform negative feeling states into positive ones. Meditation, mindfulness, guided imagery, Emotional Freedom Technique (EFT), aromatherapy, t'ai chi, yoga, energy healing, massage therapy and various forms of bodywork may assist you to experience more peace and joy.
Experiencing gratitude, joy and peacefulness may help you to be in the physiological state of the Relaxation Response that has strong evidence for being able to assist with recovering from illness and prevent disease – all the way to the genetic level.
There may be times in your life where negative emotions may rise to the surface even after practicing gratitude. This may be a normal reaction to grief or loss, or a symptom of post-traumatic stress disorder. It may be necessary to seek professional guidance. Please contact me to assist you or your primary care provider.
References:
Rossman, M.L. (2010). The Worry Solution: Using Breakthrough Brain Science to Turn Stress and Anxiety into Confidence and Happiness. Random House Inc., New York, NY.
Sansone, R. A., & Sansone, L. A. (2010). Gratitude and Well Being: The Benefits of Appreciation. Psychiatry (Edgmont), 7(11), 18–22.