Emotional Healing
,
Guided Imagery
,
Holistic Health
,
Holistic Occupational Therapy
,
Intuition
,
Laughter
,
Manifestation
,
Mind-Body Connection
,
Positive & Negative
,
Prevention
,
Relaxation & Meditation
,
The Science of Happiness
In All Seriousness…
Lately I've been noticing how serious the world has become, how serious I have become. There are serious issues to pay attention to. Aren't there? There is famine, earthquakes, hurricanes, depletion of the environment – the world, not to mention what's happening to my friends, my family, to me.
So, I practice my Yoga. Yoga is serious business. We must do the postures, breathe properly… and get off our butts initially to do it. We must brush our teeth, the dishes need to be washed, children to be taken care of, our inner child needs attention, our parents need our love. We must be nice to ourselves and to others.
But what if we're taking this all too seriously?
I am grateful for the Guided Imagery session I recently had that seemed very serious at first. Then, I was guid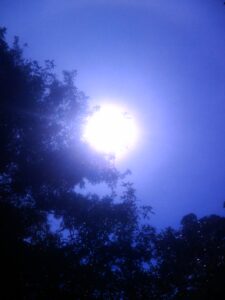 ed to connect to my breath and just be. Without judging myself or others, I was guided to connect with my Higher Self; my Intuition. I got a new perspective as I heard messages that I need to be more gentle with myself, and to bring joy to what I am doing and what I am being. I heard other important messages that will help me sort out personal relationships. I now feel lighter and more reassured. This helps me to be and navigate the world with more ease.
While this may sound "airy-fairy", or "Oh, that's nice, but not for me." I ask you to consider connecting with the part of you that doesn't judge this or that. What do you have to lose? Your opinion? The heaviness?  The seriousness?  Just watch and observe what comes forward.
Or consider having a Guided Imagery session where you will receive your own unique insights that are specific to you and the situations affecting you in your life. Your inner wisdom may help you lighten your load – let go of what's holding you down. Float to the top – to the light er side.
Emmy Vadnais, Holistic Occupational Therapist & Intuitive Healer is certified in Guided Imagery. Guided Imagery has many proven health benefits for the mind, body, and spirit. She can be reached at 651-292-9938 or [email protected].
©2011 Emmy Vadnais