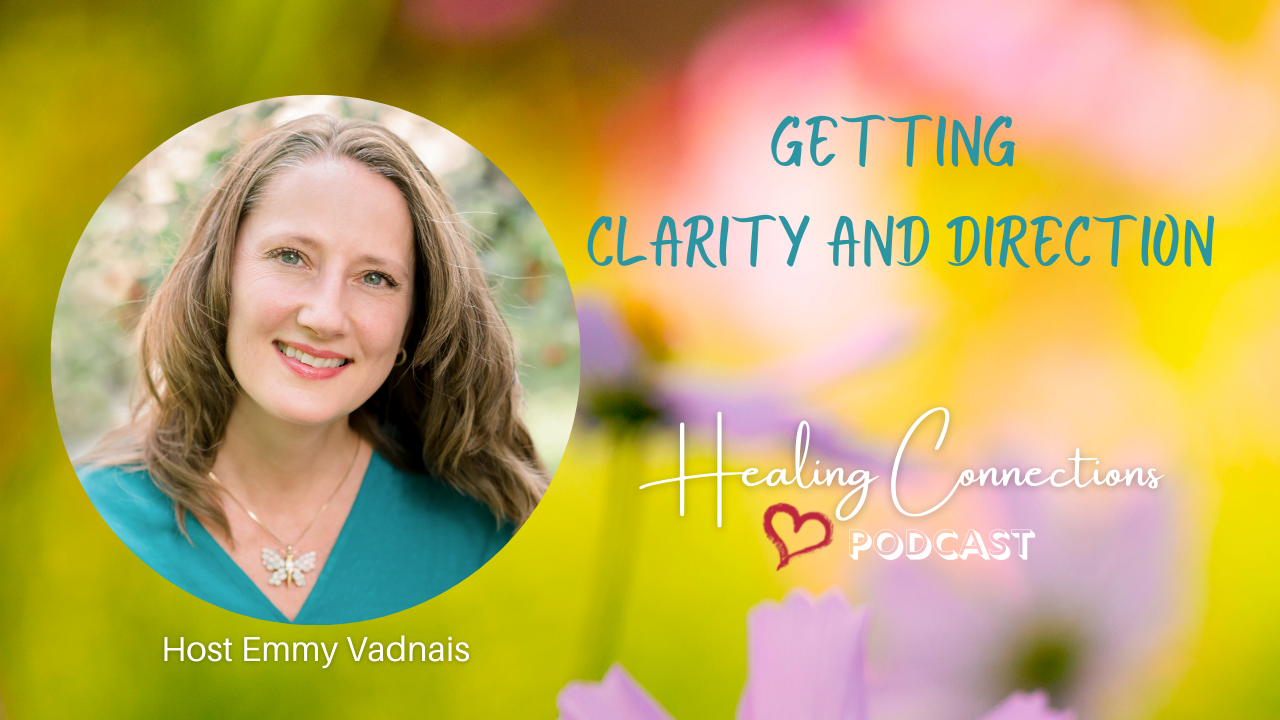 Getting Clarity and Direction
Emmy Vadnais, OTR/L shares "Getting Clarity and Direction" on the Healing Connections Podcast episode 50.
There are times in your life where you may have confusion and need more clarity on what direction to take.
Emmy offers four tips plus a bonus technique that may help you.
1. Take time to think about what you what and don't want.
2. Quiet your mind.
3. Notice what has risen to the surface.
4. Use divination tools, or your own images or symbols.
In the bonus step, she shares how you can access conflicting parts of you to come to an understanding on the best path forward, knowing that sometimes timing plays a role.
Emmy shares personal examples that have helped shape her decisions in her life, including choices around employment and coping with the physical loss of her mom.