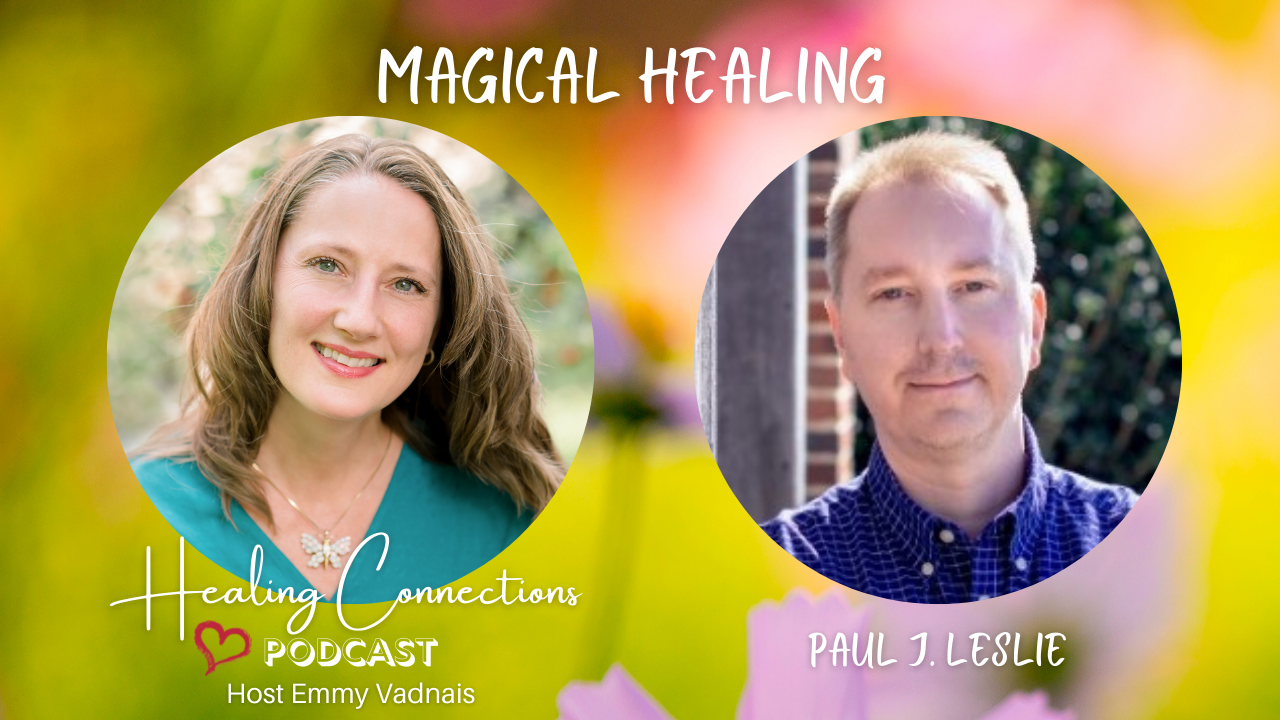 Dr. Paul J. Leslie was interviewed about "Magical Healing" on the Healing Connections Podcast episode 51.
Paul shares that magical healing can occur when a therapist or health care practitioner moves beyond the medical or disease based model that primarily focuses on a problem. Magical healing happens in an interaction model where both the client and practitioner are alive, dynamic, flowing, being spontaneous in the moment, and in the realm of intuition. He shares that many therapists adhere to what they consider safe theories and techniques and cling to linear approaches when helping clients. Moving into the realm of the unknown, outside of every day experiences, and trusting oneself, can create mastery through mystery.
Dr. Paul J. Leslie is a psychotherapist, educator, and international trainer who has extensive experience in creative, resource directed approaches to working with clients. He offers training and coaching to other professionals to help them find innovative ways in which they can bring more creativity, wisdom, and healing to their work. He assists others in becoming open to the magic and mystery of life while transcending the limiting patterns which bind them. He is also an author who writes in the areas of psychotherapy, healing, and personal transformation. One of his most recent books is, "The Art of Creating a Magical Session: Key Elements for Transformative Psychotherapy." Learn more at https://drpaulleslie.com/.