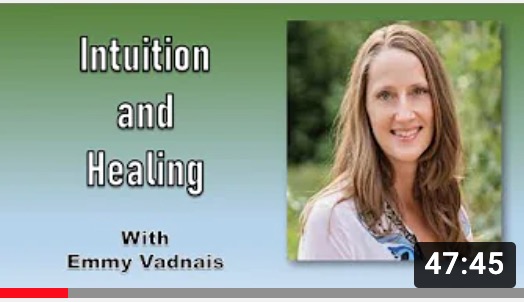 Intuition and Healing Interview
I was interviewed about "Intuition and Healing" by Dr. Paul J. Leslie on his Expanding Perceptions YouTube channel.
In this conversation, Emmy Vadnais shares her thoughts about the importance of being able to access one's intuition in dealing with heath and healing. She also discusses the challenges in helping people overcome their initial resistance to being open to their own energetic and intuitive nature.