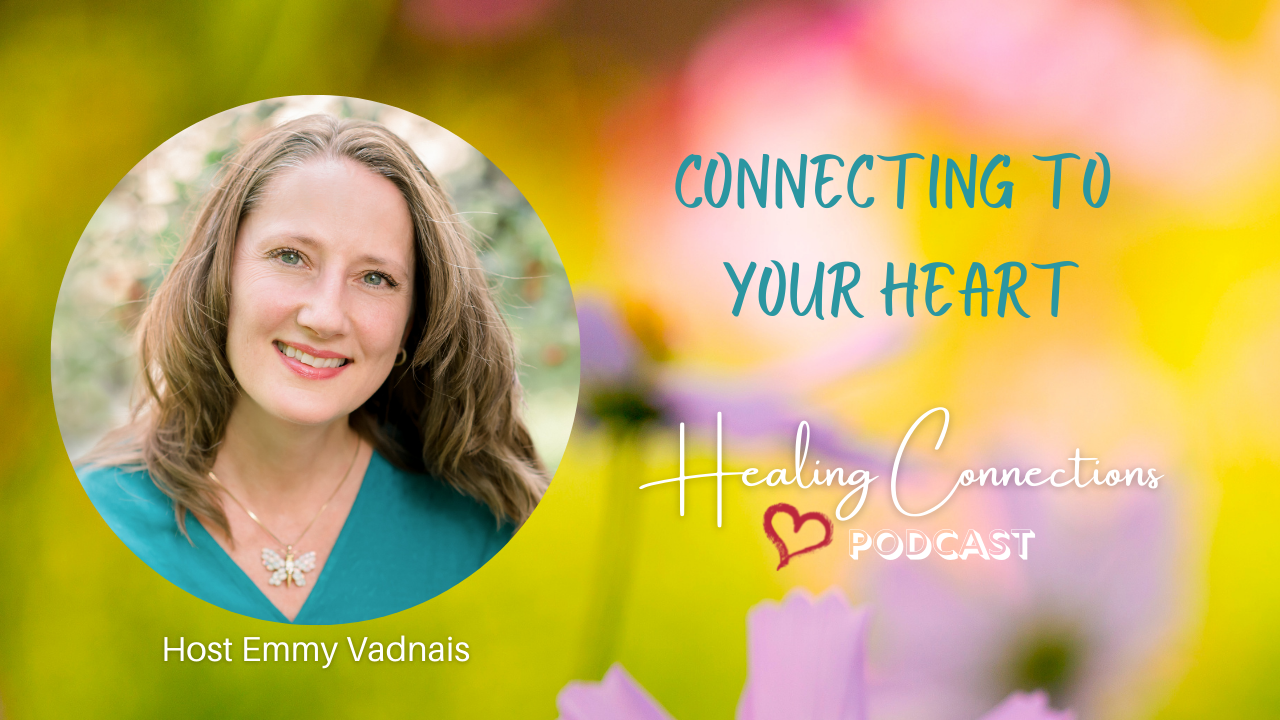 Emmy Vadnais, OTR/L shares "Connecting to Your Heart" on the Healing Connections Podcast episode 53 on 1/07/22.
Love is our true and authentic self. We all want to have loving relationships. Each relationship teaches us, ultimately about how to love ourselves and others better.
These three simple tips may help you to connect with your heart, live with more love, joy, meaning, and purpose.
1. Play – engage in an activity you enjoy doing.
2. Meditate on the heart and love.
3. Step back and observe yourself and others from a place of love.
When you are able to experience positive vibes, bring love to your wounds, and connect with others' hearts, the more loving our world may be.
Emmy is the author of "Intuitive Development: How to Trust Your Inner Knowing for Guidance with Relationships, Health, and Spirituality." You can purchase her book directly from her or through Amazon or IngramSpark.