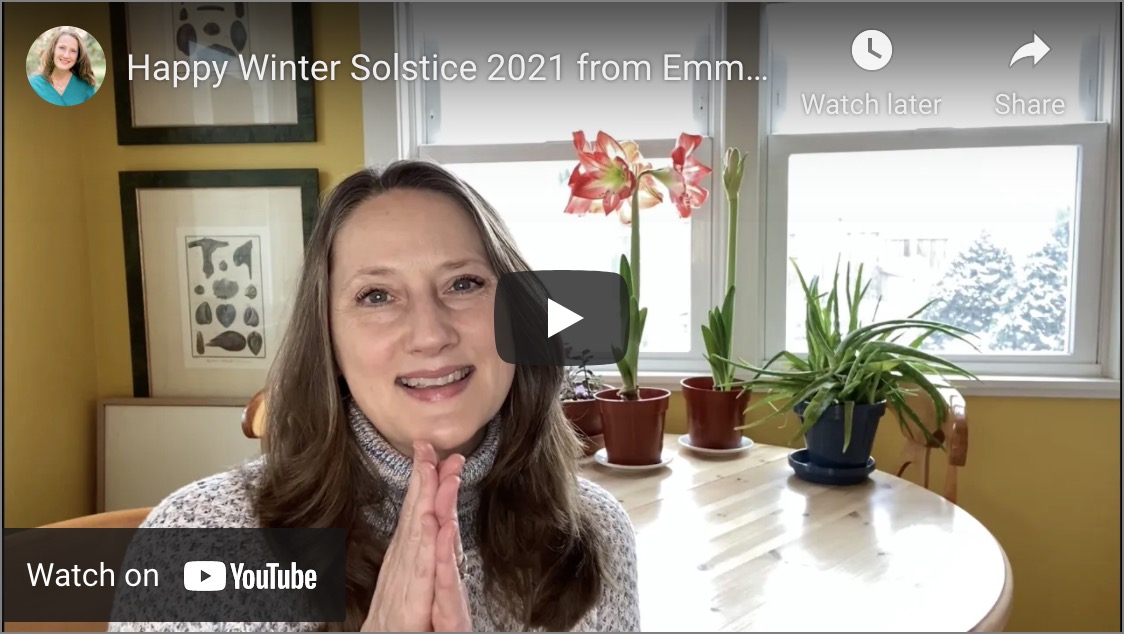 Happy Winter Solstice and Happy Holidays!
As we move through the holidays into the new year, this is a great time to reflect upon what is working well in your life, and what do you want to create or manifest going forward into the New Year 2022?
In this video message, I share what I'm grateful for and intend to manifest in the new year. I am grateful for you!