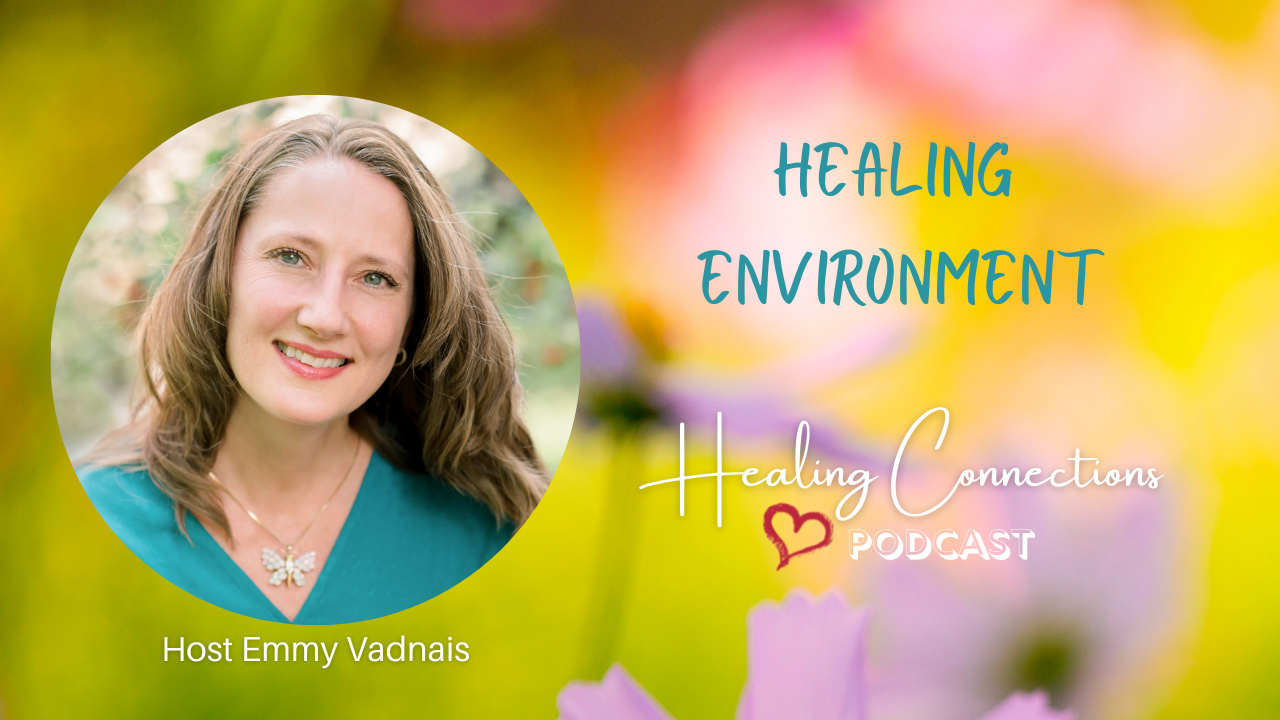 Emmy Vadnais, OTR/L shares "Healing Environment" on the Healing Connections Podcast episode 52.
Emmy shares that we desire healing as we all experience dis-ease during our lives. She shares how to improve your external and internal environment for optimal healing. She gives prompts for you to consider how to improve what you experience with your senses, thoughts, emotions, beliefs, expectations, and relationships with yourself and others.
Being open to giving and receiving love may also help with your healing environment to feel more whole, peace, and joy.
Emmy is the author of "Intuitive Development: How to Trust Your Inner Knowing for Guidance with Relationships, Health, and Spirituality." You can purchase her book directly from her or through Amazon or IngramSpark.