On the Healing Connections Podcast, Emmy Vadnais, OTR/L interviews thought leaders and health care practitioners about integrative health, wellness, prevention, spirituality, and consciousness. 
Emmy Vadnais, OTR/L interviews Niren, also known as Philip Toelkes about "Living in a Wild Country: Is a Community Based on Love Possible?"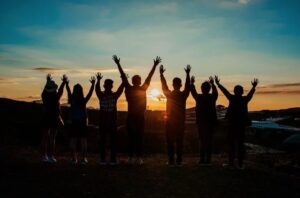 Niren has been a lawyer for over 40 years, a daily meditator for over 30 years, and a mediator and coach for over 20 years – from big firm lawyer, he has come to a very quiet life, in nature, meditating, writing and doing his work as a Consciousness Coach.
He may be best known for being Osho's lawyer and was featured in the Emmy award winning documentary, "Wild, Wild Country" on Netflix. Visit NirenConsciousnessCoaching.com.