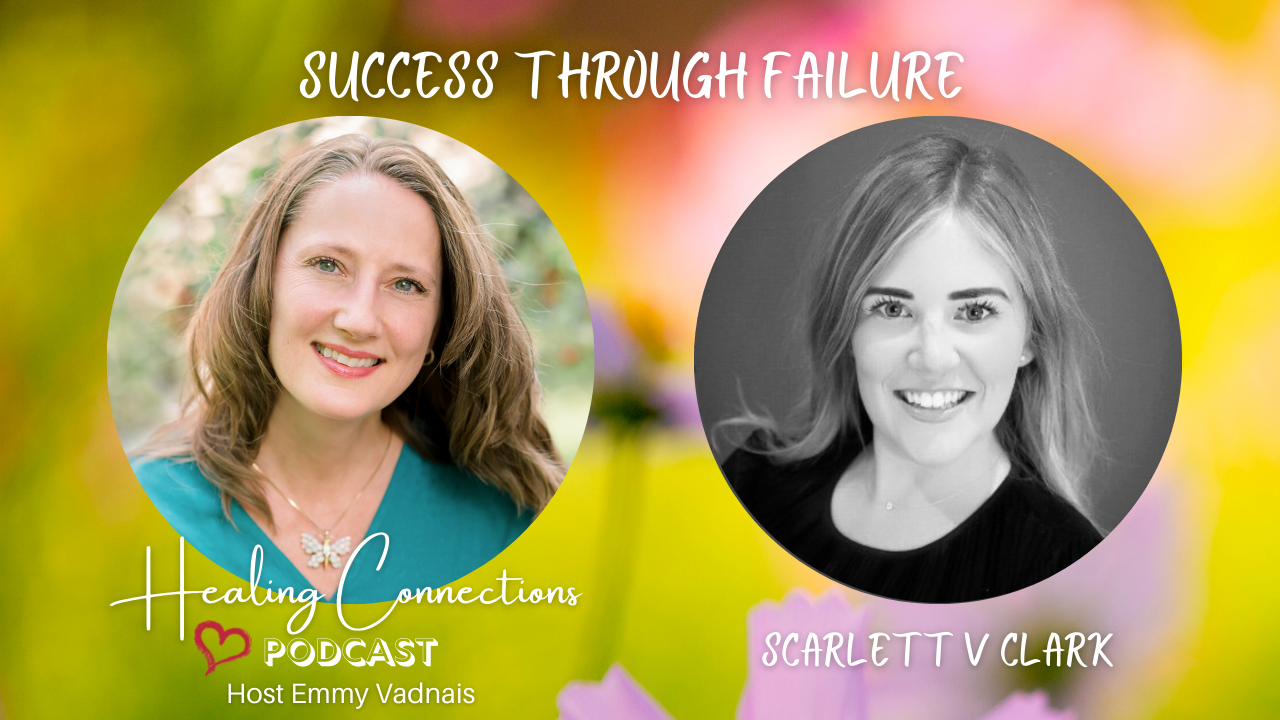 Emmy Vadnais, OTR/L interviews Scarlett V Clark about "Success through Failure" on the Healing Connections Podcast episode 38.
Scarlett V Clark is the CEO and founder of the Smart Girl Tribe that is the UK's #1 female empowerment organization. Scarlett is the author of "The Smart Girls Handbook." She has worked with UN Women, the British Council, Women for Women International, Harvard University, and the NSPCC, and through her online community is redefining girlhood.
Scarlett shares that to be successful in life you need to continue past "failures" that are really learning experiences. She provides encouragement to tame the inner critic and keep going when you're feeling down. She shares what it means to her to be successful by living an authentic life and loving yourself. She openly discusses her challenges with anxiety and how she manages it, and shares many tips, including guided visualization and gratitude, to reach your dreams and goals.
Visit http://smartgirltribe.com/ and follower her on Instagram at scarlett_v_clark and Smart Girls Tribe on Instagram and Twitter @smartgirltribe
---