Emmy Vadnais, OTR/L interviews thought leaders and health care practitioners about integrative health, wellness, prevention, spirituality, and consciousness. 
Listen to Healing Connections on YouTube, ApplePodcasts, and Spotify.  
Healthy Lifestyle Tips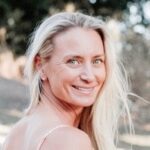 Emmy Vadnais interviews Rhiannon Crispe, Occupational Therapist about "Healthy Lifestyle Tips" on the Healing Connections Podcast
Rhiannon shares lifestyle optimization tips, how to engage in healthy habits and routines, change beliefs, lower stress, and eat, move, and play well. She shares how having an enjoyable morning routine can you to help manage stress, be more mindful, and less reactive throughout the day. She shares how health care professionals can learn holistic and integrative health, wellness, and prevention approaches in the OT Well-Being Summit that she created with Emmy Vadnais.
Rhiannon Crispe is an occupational therapist, pediatric private practice owner and the founder of The OT Lifestyle Movement. She is passionate about supporting occupational therapists to pursue meaning in their lives by weaving their passion into their work. Rhiannon is the host of The OT Lifestyle Movement podcast where she interviews inspiring OT's from around the globe who are following the thread of their curiosity and doing things differently. Visit the OTLifeStyleMovement.com  Register and Learn more about the OT Well-Being Summit Visit the OT Lifestyle Movement on Facebook  and Rhiannon Crispe on Instagram