On the Healing Connections Podcast, Emmy Vadnais, OTR/L interviews thought leaders and health care practitioners about integrative health, wellness, prevention, spirituality, and consciousness. 
Listen to Healing Connections on YouTube, ApplePodcasts, and Spotify.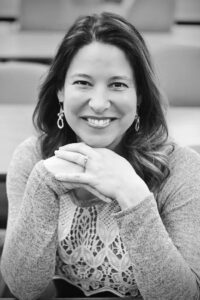 Emmy Vadnais, OTR/L interviews Christina Spaeth-Harrer, OTR/L  about "How to Sleep During Stressful Times" on the Healing Connections Podcast. Christina Spaeth-Harrer is an occupational therapist who has over 20 years of experience providing holistic, sensory integration, developmental, and aquatic occupational therapy. She has provided therapy in a variety of locations that include clinics, schools, group homes, foster care, home care, and private practice with children and adults.
Christina has an occupational therapy degree from the College of Saint Catherine and a minor in psychology. She has advanced training in therapeutic listening (listening with the whole body), myofascial release, the Wilbarger touch pressure protocol, sensory integration therapy, family Dynamics, typical and atypical development, the nurtured heart approach, oral motor techniques (Deborah Beckman techniques), aquatic therapy techniques, massage, music training and more. Visit CS-OT.com.