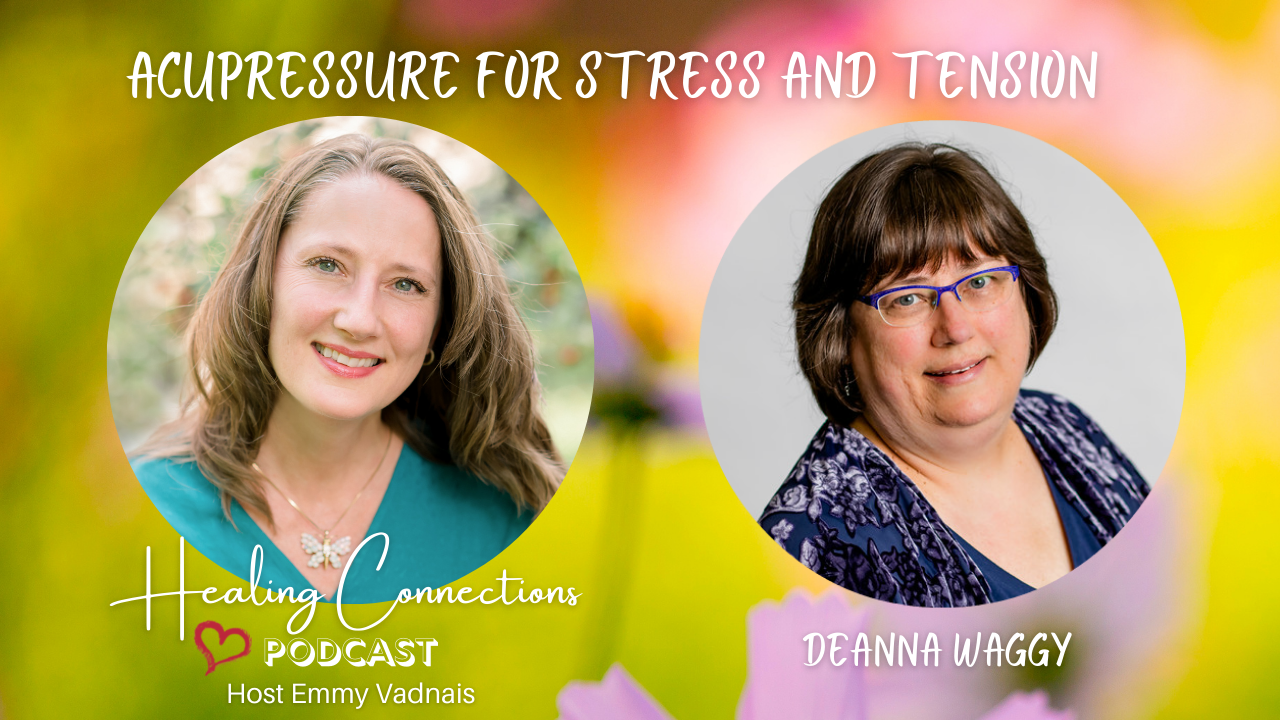 Acupressure for Stress and Tension
Emmy Vadnais, OTR/L interviews Deanna Waggy, OTR about "Acupressure for Stress and Tension" on the Healing Connections Podcast episode 40 on 9/17/21.
Deanna shares three simple acupressure techniques to help lower stress and tension that can be done day or night, anywhere. Each technique helps to lower the stress response to the relaxation response to increase a sense of well-being, connection to yourself, and spirituality.
Deanna has a passion for promoting excellence within Occupational Therapy, Zero Balancing and Soul Lightening Acupressure through public speaking, writing, mentoring, study groups and research. She provides virtual and in-person holistic wellness services, acupressure classes, spiritual direction and consultation. She created a series of virtual classes for 2022 incorporating contemplative reflection, spiritual practices and self-care resources for whole-being health. Deanna and her husband live in South Bend, Indiana and enjoy their 3 acre wooded property, which they share with a variety of wildlife and birds. You can discover more at DWaggy.com.