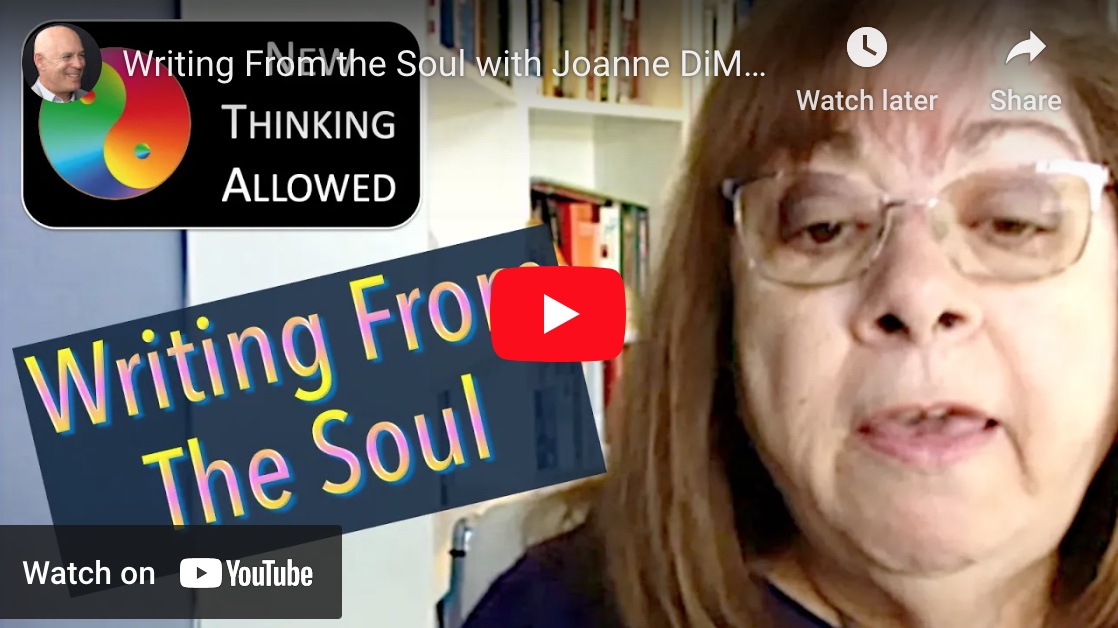 Want to go deeper into your own intuition? As a writer and intuitive, I particularly enjoyed this conversation with Joanne DiMaggio, MA, CHt. She shares how you can access your own soul's wisdom or intuition through writing. Don't like to write? She provides alternative methods that are easy to do.
Joanne DiMaggio, MA, CHt, conducts past-life regressions and soul writing sessions. She has been involved with Edgar Cayce's Association for Research and Enlightenment (A.R.E.) since 1987. She has been professionally pursuing past-life research and therapy for over 30 years and has headed her own past-life research center. Joanne is author of several books, including Your Soul Remembers: Accessing Your Past Lives Through Soul Writing, and Soul Writing: Conversing with Your Higher Self. Her website is JoanneDiMaggio.com.
Joanne shares that "soul writing" is a form of inspirational writing that is distinct from automatic writing. Soul writing is a method of receiving messages from your intuition, higher self, or the divine. It may be considered a form of channeling. She describes the steps of how to converse with your higher self for guidance in all areas of your life, such as developing psychic abilities, and getting answers to questions about relationships, health, and world events. Her research supports that we are all connected to collective consciousness.