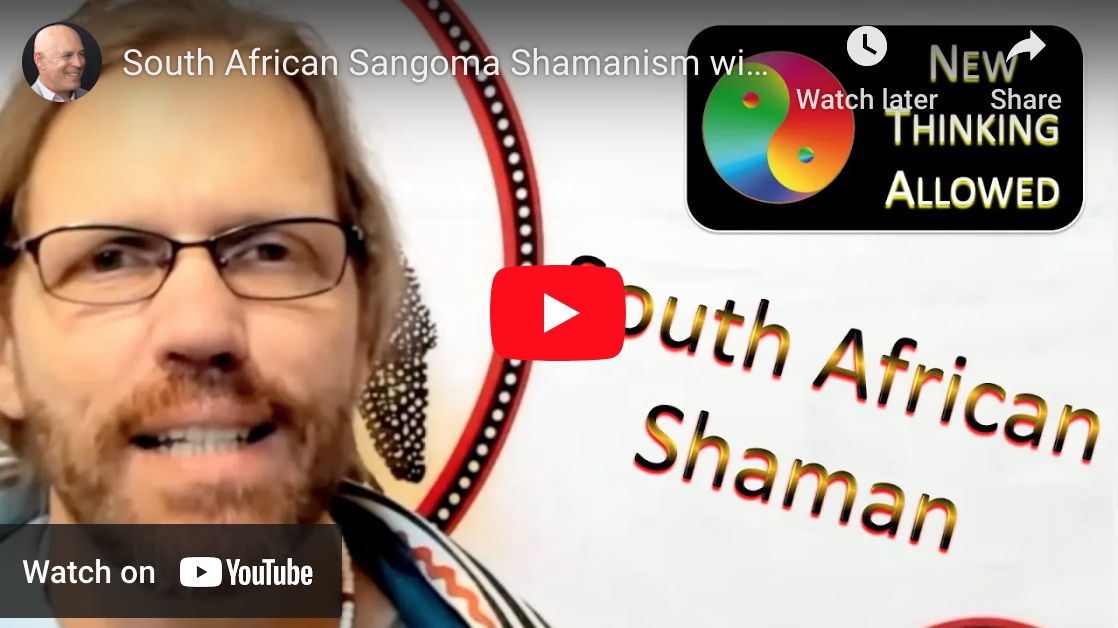 South African Sangoma Shamanism
When reading John Lockley's book, "Leopard Warrior," I felt transported to the roots of humanity and deep shamanic traditions in South Africa. You may likely feel the same as you listen to this potent and healing interview with him.
John Lockley is one of the first white men, in recent history, to become a fully initiated sangoma in the Xhosa lineage of South Africa. He is author of Leopard Warrior: A Journey into the African Teachings of Ancestry, Instinct, and Dreams. John was born, into a divided Apartheid South Africa, with the mark of the sangoma on his face – a band of white birth skin around the eyes. He was serving in the South African army as a medic (during the war with Angola in the 1980s) when he had a strong, prophetic dream calling him to train as a Xhosa sangoma. He suffered from the thwasa, a severe period of ill-health that is inherent in all ancient shamanic cultures, which can only be cured through apprenticeship to a shamanic teacher. Because of the restrictions of Apartheid (which ended in 1994) it would take John seven years to find a Xhosa teacher. He returned to post-apartheid South Africa and completed a 10 year apprenticeship with a medicine woman from the Xhosa Tribe. His website is johnlockley.com.
John shares how he became a sangoma – a traditional priest and healer in the Xhosa tribe – the same tribe as Nelson Mandela and Desmond Tutu. The name he was given, Ucingolwendamba, means messenger or connector between people and cultures. A shaman is a spirit doctor of humanity who can help heal the split ­– or apartheid – between the heart and the mind, and between man and nature. He begins with a chanting meditation that calls in the great ones and ancestors to help us realize our humanity (Ubuntu) in this world and the next. He shares how to connect to your inner nature so you may connect to nature outside of yourself. He encourages everyone to develop qualities of kindness, compassion, and patience.