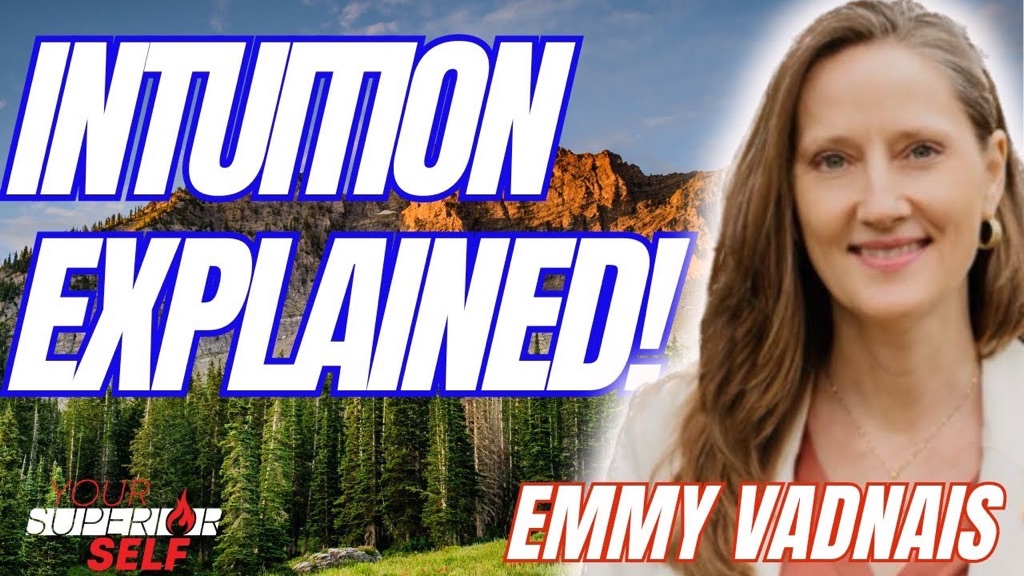 Intuition Explained – Interview with Emmy Vadnais
Here's a recent conversation with Emmy Vadnais as a guest on Your Superior Self. Thank you, Trey Downes!
"Get ready for a mind-expanding conversation as we sit down with Emmy Vadnais, a renowned intuitive healer and expert in the art of strengthening our intuition to connect with the vast universe. In this illuminating video, Emmy shares her profound insights and practical wisdom on how individuals can tap into their innate intuitive abilities and forge a powerful connection with the cosmos.
Emmy Vadnais is not your typical intuitive guide. Her approach is rooted in a blend of holistic healing modalities, energy work, and mindfulness practices that empower individuals to unlock their intuitive potential. Through her gentle and relatable guidance, she demystifies the process of tuning into the universe's messages, providing viewers with practical techniques and exercises to enhance their intuitive faculties.
Whether you're a seasoned spiritual seeker or just beginning to explore the mysteries of intuition, this conversation promises to be a transformative journey that will leave you with a deeper understanding of your own intuitive superpowers and how they can be harnessed to connect with the universe on a profound level. Join us for an eye-opening discussion with Emmy Vadnais and discover the limitless potential of your intuitive connection with the cosmos."
Timestamps:
00:00 Introduction
02:05 Writing the Book
03:01 Intuition definition
04:32 Emmy's Path in Strengthening Intuition
09:29 What is intuition?
13:01 Are the answers within?
16:05 What is the Higher Self
18:43 Looking at Life Objectively
20:38 Differences in Energy Levels
22:00 Lack of Self-love
23:22 Fully embody or Explore the One mind?
25:51 Tapping into Consciousness
26:34 True Realization
29:46 Peak Experiences
32:05 Out of Body
33:41 Discerning Messages
36:27 Premonition Example
39:07 Signs
48:15 Suffering
50:33 Connect with Emmy