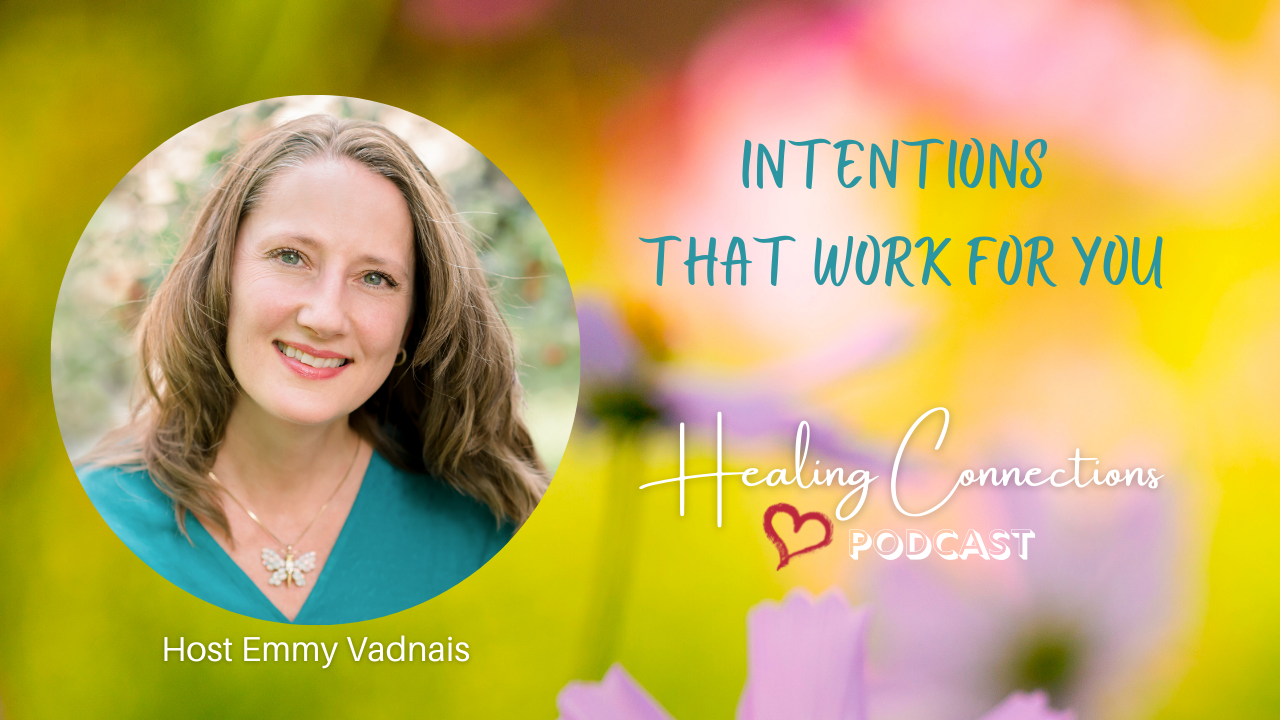 Intentions that Work for You
Emmy Vadnais, OTR/L shares "Intentions that Work for You" on the Healing Connections Podcast.
Emmy shares how to create the best intentions to manifest your goals and dreams. Getting crystal clear with what you want and don't want will make your path easier. Utilizing the law of attraction with writing, art, images, affirmations, meditation, and prayer can help you achieve your goals. Intuition can support you to become aware of the inner workings of your mind to easily develop your own personal affirmations and intentions. Becoming aware of your beliefs, self-talk, and expectations can help you identify barriers and areas that may need transformation. Once you have set your intentions in motion, timing and patience may ultimately bring you the highest good and greatest joy.
Emmy is the author of "Intuitive Development: How to Trust Your Inner Knowing for Guidance with Relationships, Health, and Spirituality." You can purchase her book directly from her or through Amazon or IngramSpark.