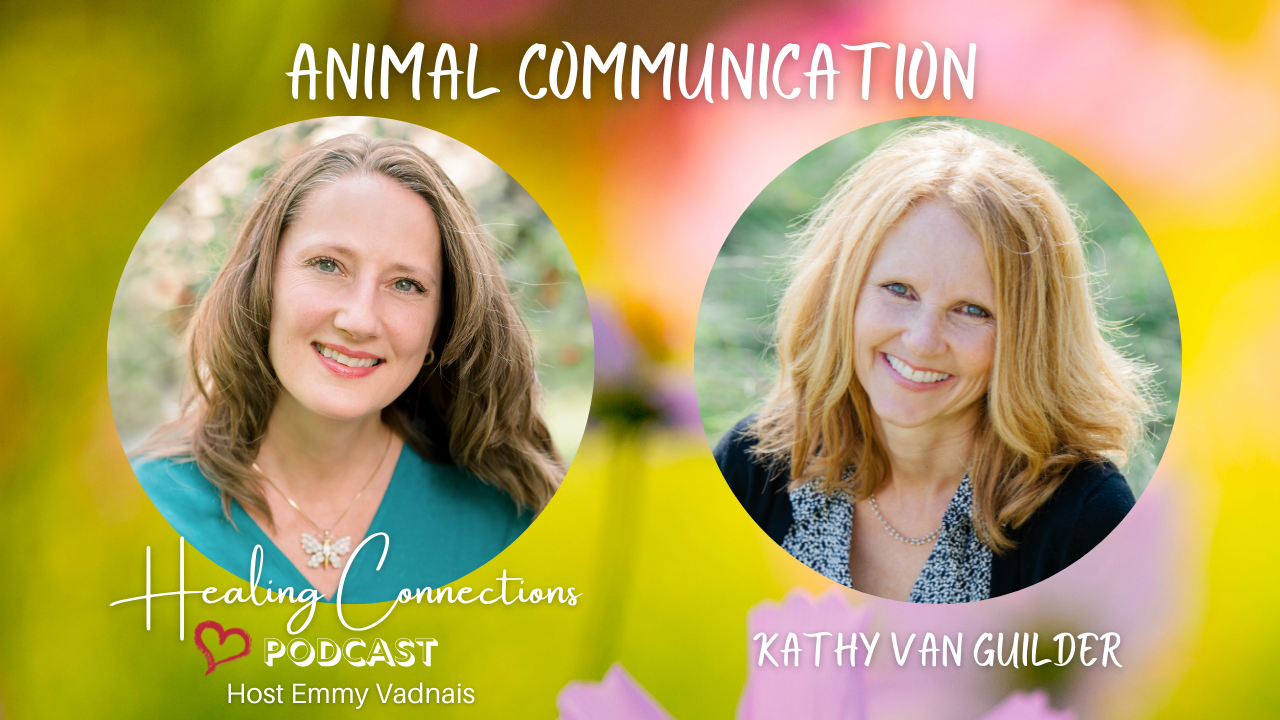 Emmy Vadnais, OTR/L interviews Kathy Van Guilder about "Animal Communication" on the Healing Connections Podcast episode 45.
Kathy shares that animals are supreme beings or angels who are here to help us humans to live in the heart and support us on our journeys. We can all learn how to communicate with animals, and many of us are doing this already. She provides tips and suggestions on how to communicate with animals, including a free download to strengthen your intuitive abilities and confidence. She provides an animal communication demonstration with insightful messages from Emmy's dog, Lola, that can help everyone.
Kathy has served to connect people and their pets, both living and deceased, through animal communication, for over 15 years. Not only can she help people to know how their animal is feeling, what they need & gain insight into any concerns people have about their pet's; but she also helps people hear the amazing wisdom their pets want to share with them so that they feel better and have a happier life. She teaches people how to communicate with animals through live and online courses and provides immediate help to people and their pet's through one on one personal sessions. She works with animals and their humans locally in the Minneapolis St. Paul area, greater Minnesota, and globally.
Kathy is the author of, "For the Love of Animals, the Untold Thoughts of Our Pets", a book that shares stories and photographs of some of the animals she has communicated with to help people better understand their pet's and the true purpose of why they are in our lives. Kathy is also a professional pet photographer and owner of Kathy Van Guilder Photography. Visit https://kathyvanguilder.com/ and https://kathyvanguilderphotography.com/