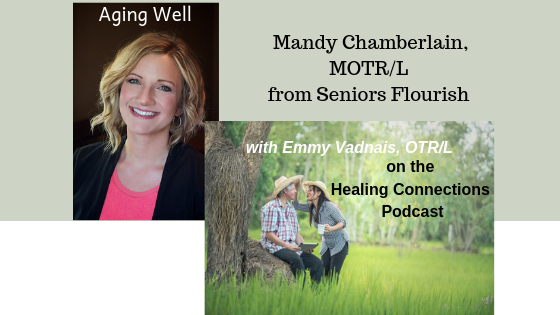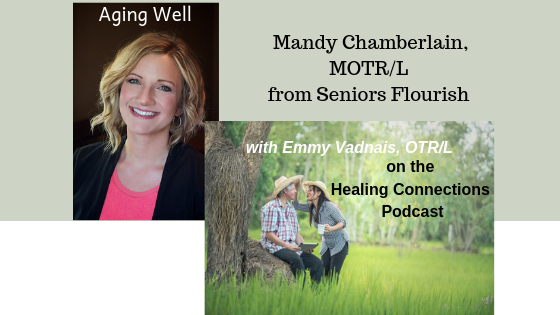 On the Healing Connections Podcast Episode 15, I interviewed Mandy Chamberlain, MOTR/L about "Aging Well."
Watch or Listen to Full Interview Here
Mandy is an occupational therapist with a passion for working with the older adult population and the founder of SeniorsFlourish.com and the membership site, The Learning Lab. Both are dedicated to helping other geriatric OT's be the best they can be through education, resources, tips and videos.
Her varied clinical background includes working with geriatrics through long term care, home health services, home modification consultation, assisted living, inpatient critical access and outpatient therapy services.
The book mentioned about preventing and reversing Alzheimer's is: "The End of Alzheimer's: The First Program to Prevent and Reverse Cognitive Decline." Music by Steven C. Anderson: "First Touch" from album "Healing Piano." Please visit SeniorsFlourish.com.