What is Holistic Occupational Therapy?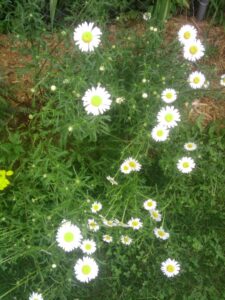 First, Occupational Therapy is a form of therapy that helps people with what 'occupies' their time. This covers every aspect of a person's life, from the cradle to the grave. It includes activities of daily living such as sleeping, eating, cooking, working, playing, relationships, and spirituality.
If a person is having difficulty engaging in any of these activities an Occupational Therapist is trained to assist the person be able to function as best they can in all areas of their life. Occupational Therapists can assist people in schools, hospitals, nursing homes, in the person's home, and other settings.
I was trained by St. Catherine University to be creative and think of areas where Occupational Therapists can provide care that hasn't typically been seen before. After graduation, I applied to complete one of my internships in a 'non-traditional' setting – a homeless shelter. I worked for a summer practicing assessments and creating group therapy for homeless individuals supporting them in many areas of their lives. This pilot program was successful and continued the summer after I was there. This experience taught me to think outside of the box.
Occupational Therapy is already a very holistic profession as it can assist a person with all aspects of their life. With the 'alternative therapy' field expanding in the past 10 years, consumers and practitioners are exploring these approaches and are integrating them in to care.
The nursing profession is a prime example of this. They have embraced the term holistic so much that they actually have a special Holistic Nurse Certification. This includes special training in holistic therapies and the nurses wear the acronym, HNC after their names with pride.
All health care professions, including Occupational Therapy can take a cue from the nursing profession to embrace this approach and the wonderful therapies that can help people feel more empowered with more options for care.
Okay, so back to what is Holistic Occupation Therapy? I will do my best to put forth what I feel it is.  It is a new specialty for Occupational Therapists, and the definition may alter as we move forward. I propose that it combines the best of 'traditional' Occupational Therapy practice with mind-body-spirit approaches such as guided imagery, meditation, energy healing, acupressure, reflexology, massage therapy, aromatherapy –  just to name a few of the many wonderful mind-body-spirit approaches. Holistic Occupational Therapy can assist people physically, emotionally, mentally, and spiritually. They can support the body's innate ability to heal itself. Holistic Occupational Therapists can help people in ways that go beyond what we have originally thought possible.
It is my hope, and I am seeing some evidence of this, that more health care providers will learn holistic therapies, and that it will be a specialty in all professions. Perhaps, in time the term holistic will be absorbed in to best practices for care.
I plan to write more on this subject. I am available for consulting on how to integrate holistic care in to Occupational Therapy practice. Emmy Vadnais, Holistic Occupational Therapist and Intuitive Healer [email protected].
Update March, 2015 –
There is a thriving Holistic Occupational Therapy Community happening! Thank you for enjoying my services and blog posts here on www.emmyvadnais.com. Please also visit HolisticOT.org. I am now a regular contributor to the "Holistic OT" column in ADVANCE Magazine for OT Practitioners, and continue to write new blogs connecting far and wide.