What is Holistic Healing?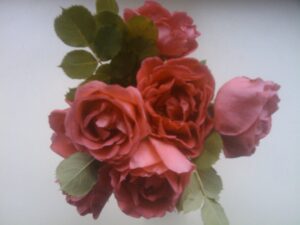 Holistic comes from the word 'whole'; meaning all parts are together; complete. Therefore, Holistic Healing takes all of you in to consideration to help you be whole. For much of the past century or more and since the invention of penicillin, we have been under the influence of logical, scientific rule. With that has come a reductionist view point; meaning everything is separate – literally the body, the mind, and the spirit have been separated. You go to the doctor for your body, you go to a psychologist for the mind, and you go to the church or spiritual leader for your spirit. While all of this has been helpful and we have learned so much, parts of us may not be considered when we are seeking assistance for a certain 'part' of ourselves.
For example if you have knee pain you may be referred to a physical therapist or orthopedic doctor. While your knee pain may be addressed, other parts of yourself that may have influenced the onset of the discomfort may not. The stress or tension that has exacerbated the knee pain may not be identified, or the diet i.e. inflammatory foods may not be identified. Furthermore, you may feel at the whim of the medical world who will tell you what to do. Some of these straight forward treatments can be helpful and fix your problem. Most often, all of your needs need to be considered, and more holistic treatment options need to be implemented in your care.
The good news is this is changing. In fact, many health care providers are recognizing the importance of seeing and addressing all of you. Many are being trained in how to dialogue with you and your body to go deeper with a holistic approach. While there may be times to acquiesce to the current medical model of care, research has learned that the holistic approach provides better results, and that it's important for people to feel empowered. So, next time you are visiting a health care professional be sure to inquire as to how you can receive the best holistic, integrative care so all of you is taken care of in the most whole and complete way.