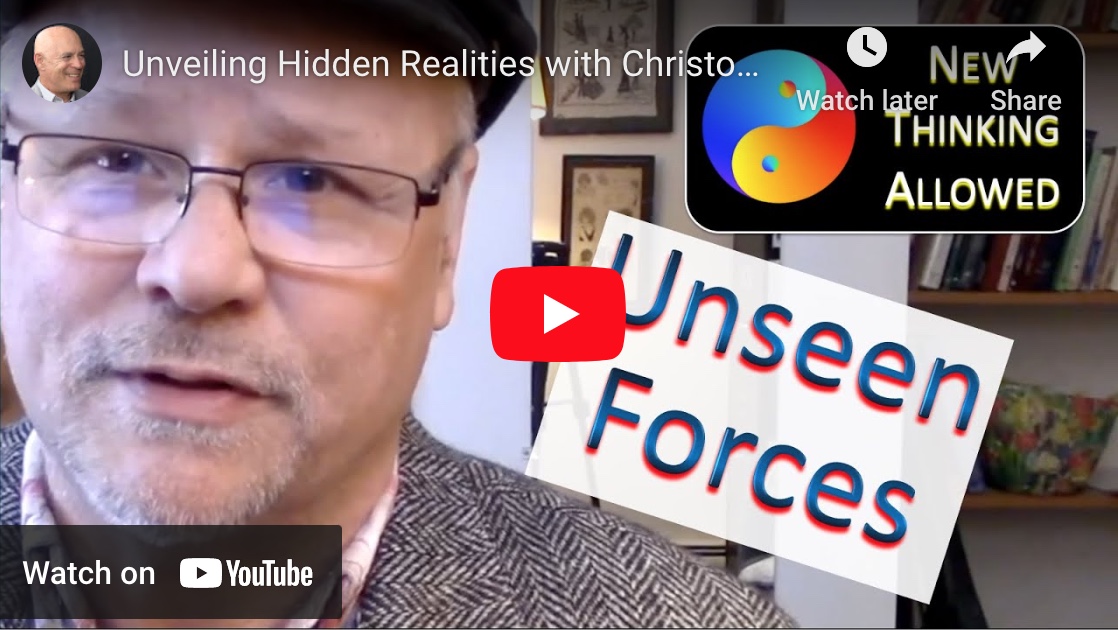 Unveiling Hidden Realities
Christopher Noël suggests that invisible dark matter, often considered to be empty space, may be spiritual matter or consciousness that blends with what is perceived as physical or ordinary matter.
Christopher Noël holds a Master's degree in Philosophy from Yale University and a Master's in Fine Arts from Vermont College of Fine Arts where he taught writing for 20 years. He also researches the phenomenon of Sasquatch. He is the author of In the Unlikely Event of a Water Landing: A Geography of Grief, Sasquatch and Autism: Twelve Parallels, MindSpeak: Tapping into Sasquatch and Science, and There is No Veil: At Play in the Vast Here and Now. His website is thenearnessofyou.net.
00:00:00 Introduction
00:03:46 Spirit Contact
00:10:15 No heaven or earth hierarchy
00:15:30 Spirit world and mediums
00:29:09 Dark matter and ordinary matter
00:38:11 Purpose for the veil
00:51:14 Merging with solid objects
01:00:20 Conclusion