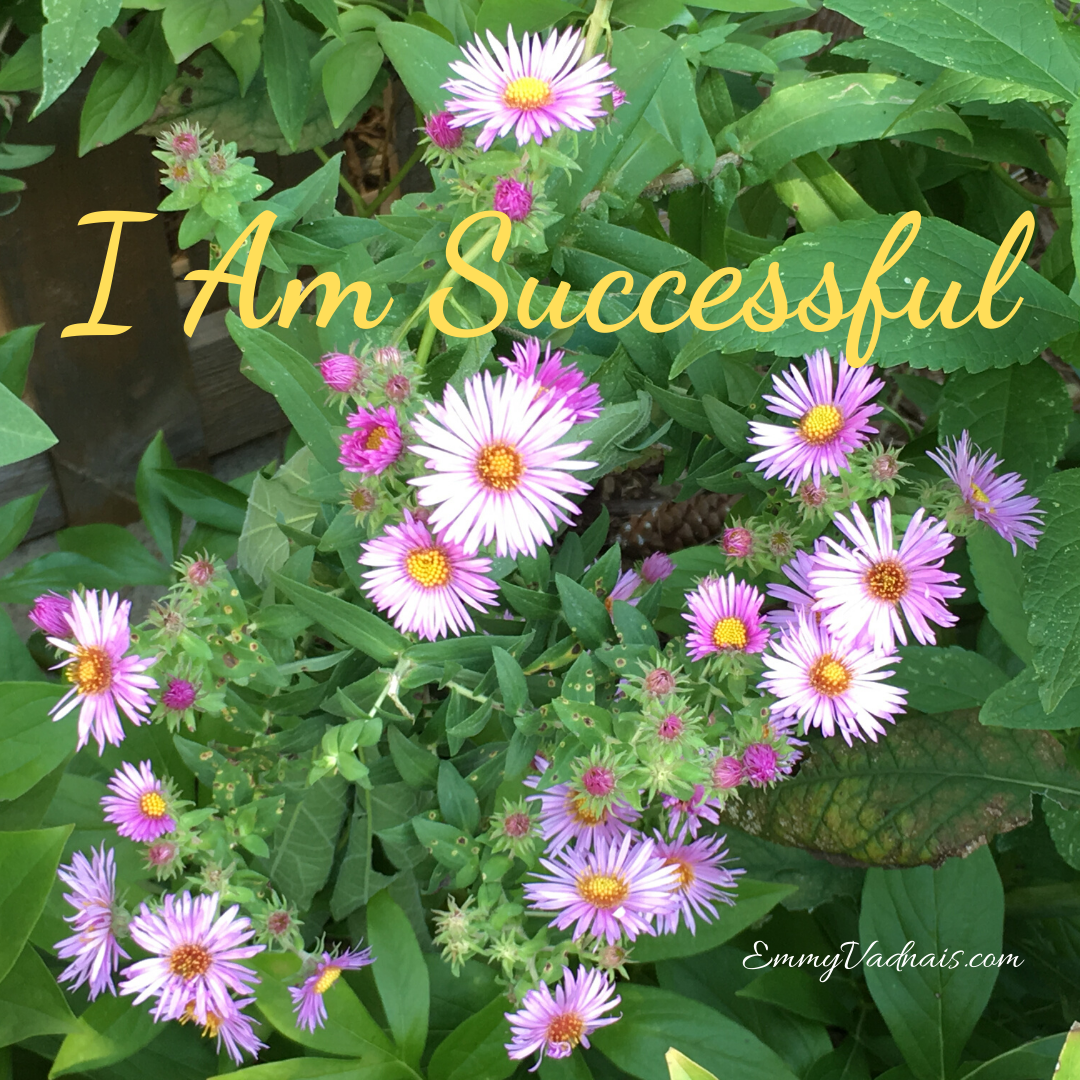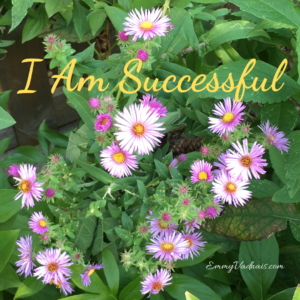 How does it feel to say this to your self? "I am successful."
What thoughts come to mind, feelings or emotions? Does if feel strange or good to say that. Do you believe it?
The desire for fame and fortune is likely about feeling love, safe and accepted.
We are often conditioned in Western culture that success means primarily financial success, and then anything else we want to add in the mix as secondary and tertiary. Financial success is probably about feeling you have and are enough.
How do you define success?
What do you feel you have accomplished?
What more do you want to accomplish?
Can you be okay with the amount of "success" you have now, however you define it?
What is your relationship with money and how can it help you to be successful?
How big is your love?
What more do you need to have or be to feel successful?
Do you feel enough joy?
Why do you define it that way?
When looking at my life, I realize I have been taught to strive toward goals. Even when in occupational therapy school we were taught how to make goals in a treatment plan. Yes, that can be necessary to move toward goals and we do need to have them. How about also taking stock of what you have already accomplished, to be okay with you, and to know that you're enough.
In my healing practice, in over the past 10 years I have been guiding people deep into their own psyche and subconscious, through various forms of guided meditation, guided imagery, mindfulness and EFT (Emotional Freedom Technique a.ka. tapping), energy healing, and art therapy, what always comes up – no matter if it's a physical, mental or emotional challenge a person is experiencing – are limiting beliefs around self-love, self-acceptance, self-worth, self-compassion and self-esteem. Isn't that amazing?
Pretty much all of us seem to be carrying around a sense of rejecting ourselves that is usually related to areas in our lives that have challenges. This can manifest as a sore shoulder, back, chronic headaches, foot pain, sleepless nights, struggling in relationships, work/career and so on. Yes, it's important to address all the ways to help these problems with perhaps exercise, healthy diet and nutrition, sleep, surgery at times, and so on, but the core component often remains until it is addressed.
We can go around blaming others for our internal frustration, lack of affection and love toward us. However, it is usually us who has to make friends with ourselves. Then, relationships with others can be in more harmony or break away.
Years ago, when practicing my new found techniques I guided a person to observe themselves with love and move toward loving themselves. They hesitated a moment, and then replied, "Love? I don't even like myself." That person taught me that sometimes we need to take a step toward liking ourselves.
Sure, there may be some situations that have happened in your life where you do not feel very proud of something you have done, or haven't done. The guilt may still be lingering. What steps can you take to forgive yourself? Can you understand you were doing your best with what you knew at that time in your life? If there is someone you feel you have negatively impacted perhaps you could apologize. If they are dead maybe you could write a letter and/or read it out loud. If there is someone who has negatively impacted you, what steps do you need to heal?
I'm not suggesting that we all move toward narcissistic adoration, because no one is better than anyone else. What I am suggesting is that you make friends with yourself, realize you have done well, accept all parts of yourself, look at areas you want to improve and do better as you go forward. In this way you are successful.
For me it means that I am a beautiful art work in progress (and so are you). It means that the more loving and accepting I can be with myself the more I can be toward others. That means more love in the universe overall, and a happy and healthier world we can all live and thrive in. When I am in a loving place I can more easily listen to my intuition and continue to serve in the ways I feel called to serve. It means I am doing the best I can. It means I can be while also being in action in more of a flow and enjoying this moment now while I create going forward. It means I am respected for the gifts I share. I trust that what I need flows to me. I am joyful. I am learning. I am accepting while taking action for what matters to me. I am peaceful.
Yes, we all need food, shelter, a roof over our heads (Maslow's hierarchy of needs) and then we can focus on all areas of success, however you define it for yourself in your life.
"Whether one is rich or poor, educated or illiterate, religious or non-believing, man or woman, black, white, or brown, we are all the same. Physically, emotionally, and mentally, we are all equal. We all share basic needs for food, shelter, safety, and love. We all aspire to happiness and we all shun suffering. Each of us has hopes, worries, fears, and dreams. Each of us wants the best for our family and loved ones. We all experience pain when we suffer loss and joy when we achieve what we seek. On this fundamental level, religion, ethnicity, culture, and language make no difference." ― Dalai Lama XIV, Toward a True Kinship of Faiths: How the World's Religions Can Come Together
How do you define success? I'd love to hear your thoughts. If you feel you would like more support in any of these areas described drop me an email to schedule an appointment. I am grateful to assist you.