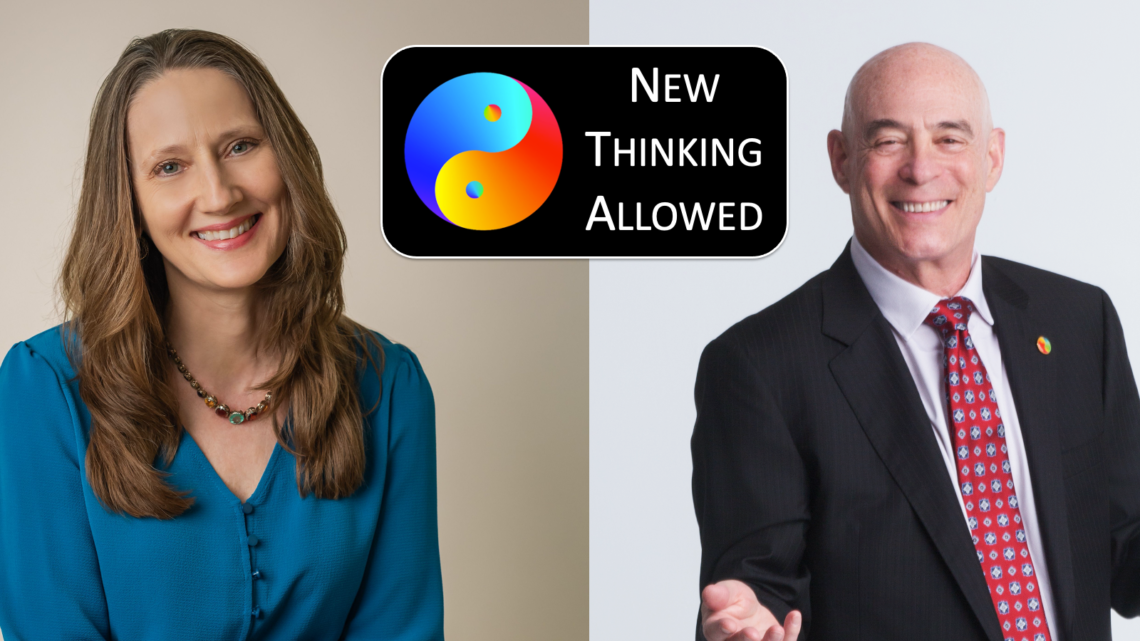 Emmy Vadnais and Jeffrey Mishlove Livestream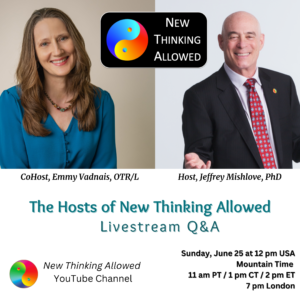 On Sunday, June 25, at Noon, USA Mountain Standard Time, the New Thinking Allowed Live Stream Event will feature a panel discussion with both Jeffrey Mishlove and NTA CoHost Emmy Vadnais. And, as with all of our Live Stream Events, we look forward to fielding questions posted by viewers in the chat window.
The URL for this event is 
https://www.youtube.com/watch?v=gYWz0o9GKmY
. You may wish to log in early in order to post your questions right away. We will start the 10-minute countdown clock at 11:50 am (USA Mountain Standard Time). If you log into this URL early, you can set a reminder and will be notified when we go live (but, make sure to have your "notifications" turned on for 
New Thinking Allowed
 by clicking on the bell icon).
Watch the replay after the live event at the same link above.