New Computer to Connect with You!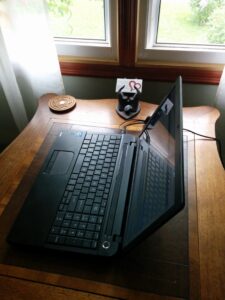 Just two weeks ago my computer froze up on me while I was in the process of returning e-mails. I lost all of my Outlook contacts. The good news is that I now have a new computer and a back-up for all of my e-mails.
If you sent me an e-mail in the last couple of weeks and have not heard back from me, please send me a message again to [email protected].
I specifically recall a woman and her daughter contacting me to teach them Intuitive Development. Please contact me, again! I look forward to assisting you on your path!
Thank you!
Emmy Vadnais, OTR/L