The Power of the Mind in Healing: Foundations in Integrative Health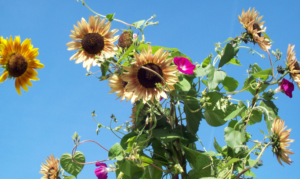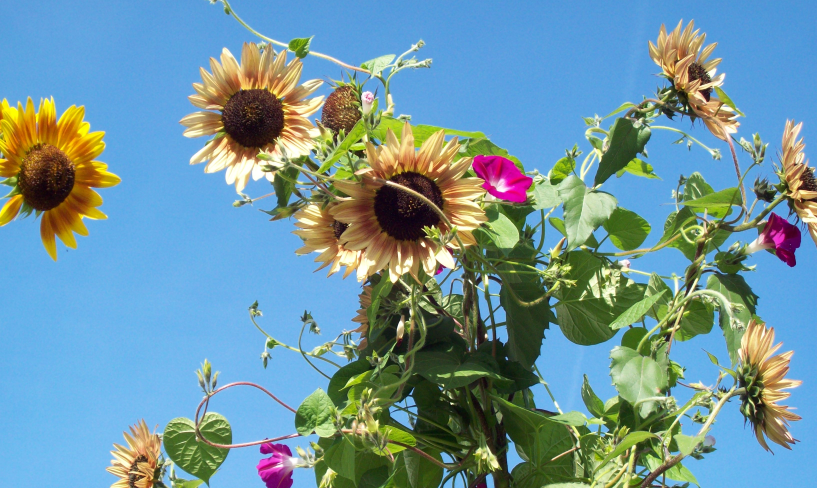 Local and Distant Class Combined in St. Paul, MN
October 5, 12, 19 & 26, 2019
9 a.m. – 12:00 p.m. Central Time
Instructor: Emmy Vadnais, OTR/L
$299
Click to Register
The mind has an incredible power to heal the mind, the body, and the spirit. Research shows that Meditation, Relaxation, Intuition, and Spirituality have abilities to alter mood, emotions, behavior and physiology in positive ways. You will learn these skills for working with clients and for your own personal self care. This class will give you unique tools if you are a sensitive individual or if you work closely with people. It will give a greater connection to yourself and your Spirituality, and an ability to work more comfortably in these areas with others.
This is an Introductory Level Class taught by Emmy Vadnais, OTR/L that is available to Health Care Professionals and  anyone who wants to learn these techniques for their own self-care and personal development or to help others. These courses will enhance any Health Care Professionals skills who would like to bring a Mind-Body-Spirit, Prevention, and Wellness approach to Healing. Excellent for Occupational Therapists, Physical Therapists, Speech Therapists, Nurses, Physicians, Mental Health Practitioners, Massage Therapists, Yoga Practitioners, and any one caring for others.
Read Article in ADVANCE Magazine by Emmy Vadnais, OTR/L "The Power of the Mind in Healing"
You will Learn:
Mind, Body, Spirit Medicine, Prevention and Wellness Research and how it is Increasingly Being Integrated in to Health Care Settings.
How to manage Stress, Pain, and Anxiety with Meditation and Relaxation techniques.
The Relaxation Response has been shown to positively affect gene expression, which when practiced regularly, may prevent disease and improve healing outcomes.
How Meditation and Relaxation Techniques can assist with countering negative thoughts, emotional regulation, improve attention, and assist with organizing thoughts to carry out activities of daily living.
How Intuition can Assist you in Areas of Your Life: Personal Insight & Transformation, Relationships, Career, Health, & Spirituality.
How to use all of your 5 Senses to Connect to and Perceive Intuition.
How Meditation and Intuition can improve Confidence and improve Overall Mood and Well Being.
How Art Therapy and the Symbolic Language of Intuition can create the Relaxation Response to lower stress, anxiety, depression, and pain.
Energy Healing Meditations that can boost mood, assist with prevention, assist with wellness and expedite recovery.
Testimonials from Previous Students
"I am a person who always believed in the power of spiritualism but never brought it into my daily life. I didn't know where to begin or if I had the time. I was very thankful to find Emmy. Because of her insight, guided practices and references, I finally know how to incorporate mind-body-spirit into my routine. I am moving forward and making decisions with less anxiety. Thank you for giving me the starting path I needed! I look forward to my future classes with holistic healing!" Margaret Planting, RN
"The Power of the Mind in Healing was an incredible class! Great format. Emmy presented the material with an ease and flow and the weeks between classes allowed time to process the information. She is a wonderful teacher showing compassion and patience at all times. As a newcomer into the spiritual realm, I was ecstatic to find a course that embodies the true essence of Occupational Therapy the way it was intended to be, which is holistic and tuning into what makes a person who they truly are. Thank you Emmy, I look forward to the rest of the classes in the series." Christina Muth OTD, OTR/L
"I really appreciated how interactive and experiential this class is. I appreciated listening to each other's insights, practicing and building trust in my intuition, and learning how to incorporate these techniques into my professional and personal practice. It was also helpful discussing how to document these techniques. Each class provided me with valuable tools for me to begin putting into practice right away for both myself and my clients." Deborah Rogers, OTR/L
"After having taken this course, I feel much more prepared and very excited to use the strategies and tools Emmy presented. It was very interesting and informative. I not only learned invaluable ways to help my clients, but also developed more of an insight into my own life. Thank you Emmy for an amazing course!"  Cynthia A., MOTR/L
"I had the pleasure of attending a class provided by Emmy Vadnais, OTR on the Power of Mind in Healing. Emmy has a vast knowledge base of practice experience and research. She is compassionate of her treatment and implementation in OT practice. She is intuitive and has great focus and understanding with needs of others. I look forward to additional classes and training Emmy may provide myself and others in the holistic community." Michelle Samuelson MOTR/L, BCIM/Fellow
"After taking this course I've learned more self awareness and the importance of self care in my life for overall health and wellness! I can't say enough kind things about Emmy and her ability to share knowledge and also engage you into the teachings! I felt at ease with her, she is flexible through "life" happenings, and cares about the topics and us as practitioners! It was a great experience and I'm so happy to have met her, she helped reignite my excitement for what we can do as OT's!" Melissa Mortenson, OTR/L
"Through the course, "The Power of the Mind in Healing" I was able to get a good grasp on various types of meditations and relaxation tools that I can apply to my daily life as well as to the lives of my patients. I also learned to trust my intuition which is an area in which I hoped to gain confidence. I learned different areas of Holistic OT that I did not even know existed. I believe that Emmy is a great pioneer in this realm of Occupational therapy and am glad to have been taught by her." Debbie Stengl, OTR/L
Continuing Education – 12 CEUs
Health Care Professionals will receive a Certificate of Completion that may be submitted to your professional board for professional development credits. A completed course evaluation is required within 30 days after taking the class to receive a Certificate of Completion. This course meets the NBCOT requirement as a Professional Development Activity PDU ID #14.
Distant Learning
Distant Learning will meet via the internet or teleconference. You must have a working computer, high speed internet, web cam, microphone, and speakers. Once you have registered you will be instructed on how to connect. It really is easy!
Class Policy
Payment is due in full one week before the start of class. Refunds will not be given after the first class. You must attend each class to receive a Certificate of Completion. If you miss one class you will need to make it up with Emmy based on an hourly rate. If you miss more than one class in a series you will need to retake the entire level. Full refunds will be given if the entire class is cancelled by the instructor. Complaints can be handled with Emmy Vadnais, OTR/L.
 12 Hours, $299