Intuitive Development Class

Intuitive Development: How to Trust Your Inner Knowing Class
Instructor: Emmy Vadnais, OTR/L
Start Today: Class Recording, Self-Paced
Price: $249
($199 for New Thinking Allowed volunteers, Holistic OT members, and The Intuition Summit attendees)
(8 CEUs are available for this course for health care professionals with a $25 fee. Add this option when registering.)
(Course Materials Needed: journal, blank recipe cards, colored pencils)
(Recommended Materials: Follow along with each chapter as Emmy guides you through the information and exercises in her Intuitive Development book).

Learn to Connect with Your Intuition – Your Inner Guide – and Live a More Peaceful
and Joyful Existence in Harmony with Your Soul's Unique Purpose
I'm Emmy Vadnais, and I'm delighted to invite you to join me for my Intuitive Development: How to Trust Your Inner Knowing Class.
Join this self-paced class recording.
There's a special discount for New Thinking Allowed volunteers, Holistic OT Members, and The Intuition Summit attendees!
In this Intuitive Development Class, I'll personally guide you to connect with your intuition – your inner guide – to support your ability to live a more peaceful and joyful existence in harmony with your soul's unique purpose.
You'll develop a strong intuition foundation and practice various techniques and exercises that will allow you to access your intuition and strengthen your relationship with your own inner guide.
You'll gain an understanding of:
What intuition is, including learning to discern what is intuition and what is not,
Where intuition comes from,
How you may perceive intuition,
And the many benefits of intuition.
You'll learn and experience:
Various ways to connect more deeply with your heart, spirituality, and the soul,
How to gain confidence and trust your intuition,
How to receive guidance and direction in your life to achieve your heart's desires and discover your soul's unique purpose,
And more.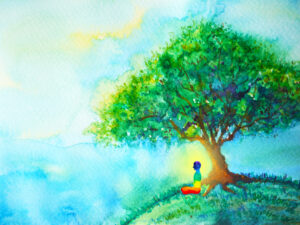 You'll have the opportunity to participate in live interactive group discussion. You'll share insights and experiences and foster a supportive community with like-minded individuals.
This transformative journey will empower you to overcome obstacles, heal, and achieve your goals with newfound confidence and joy. You will learn to trust your intuition to enhance all areas of your life!
Experience the Benefits of Intuition
Here are several benefits of intuition:
Enhanced decision-making,
Increased creativity,
Stress reduction,
Increased confidence, self-trust, and self-love,
Improved relationships,
Feeling a greater sense of meaning and purpose,
Personal empowerment,
Expanded spirituality,
And so much more!
My book Intuitive Development: How to Trust Your Inner Knowing for Guidance with Relationships, Health, and Spirituality is highly recommended for this course. This book acts as a companion to the course and will allow you to follow along with each chapter as I guide you through the information and exercises in the class.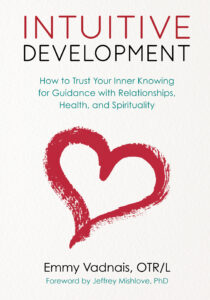 Intuitive development is the journey to the heart. Love is the answer.
The more you develop your intuition, the more loving you will be.
Are you ready to embark on this transformative journey?
Start this self-paced course today!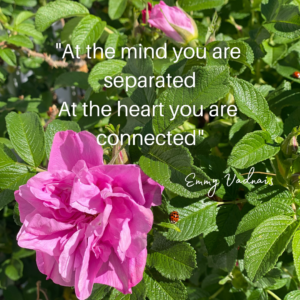 Intuitive Development: How to Trust Your Inner Knowing Class was a live Zoom video course (2023) that is now available to you as a recording. Register today and learn at your own pace.