Guided Imagery Info Session Landing Page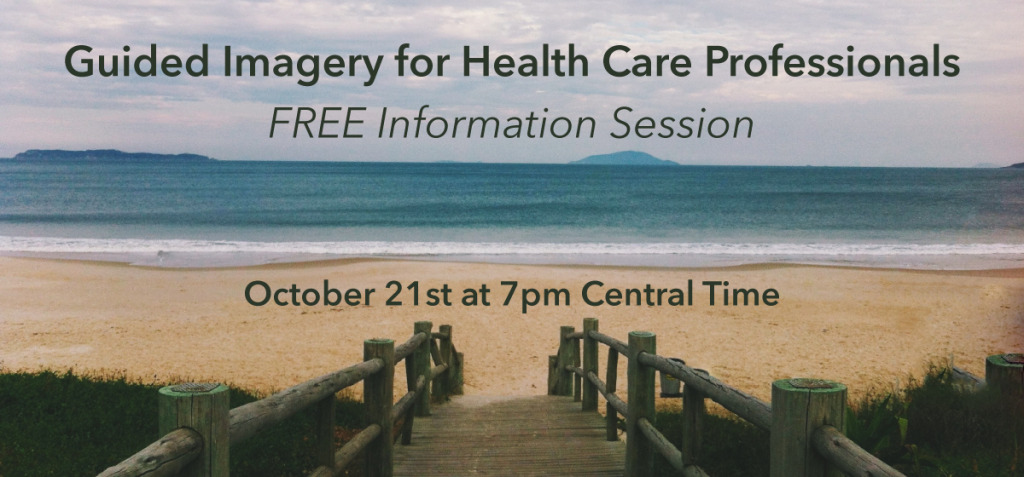 Are you interested in learning more about using
Guided Imagery as a healing tool for your clients? 
Guided Imagery is a form of healing that can positively affect the physical, emotional, mental, and spiritual aspects of a person. Research has shown that it can assist with lowering stress, anxiety, depression, lowering affects of trauma, and assist an individual to remove barriers so they can create and manifest their dreams.
Join our FREE Information Call on October 21st at 7 pm CT hosted by Emmy Vadnais, OTR/L to learn more about her Guided Imagery Courses!
Learn more about the classes here!
Emmy Vadnais, OTR/L has been guiding clients with Guided Imagery for more than 10 years. She has helped many people reduce physical and emotional, pain, anxiety, stress, and depression with Guided Imagery. She has helped them to access their own inner wisdom and intuition so they can discover the root cause of their suffering, and receive insight and guidance on how best to move forward realizing their dreams and goals. Emmy was trained by Susan Ezra, RN (current President of Imagery International) and Terry Reed, RN. Emmy has experience providing Imagery in a variety of settings including skilled nursing home, hospital, rehab, transitional care unit, outpatient clinic and private practice with children, adults, and older adults.